Digital Shop Floor Management in Production
Complete transparency over your entire production.
Dynamic production environment meets
lack of transparency
In today's rapidly changing production landscape, ever shorter product life cycles, a growing number of product variants or rising operating costs, among other factors, make day-to-day business more difficult.
To remain competitive under these conditions, ensuring smooth operations and continuously improving processes is crucial. However, this is often not possible – some reasons for this: lack of transparency regarding data, processes, deviations, resource availability, etc.
As a result, not only do costs increase, but also output fluctuations, quality issues, and problems with on-time delivery.
The key to success lies in the introduction of modern technologies and the optimization of production processes.
Functions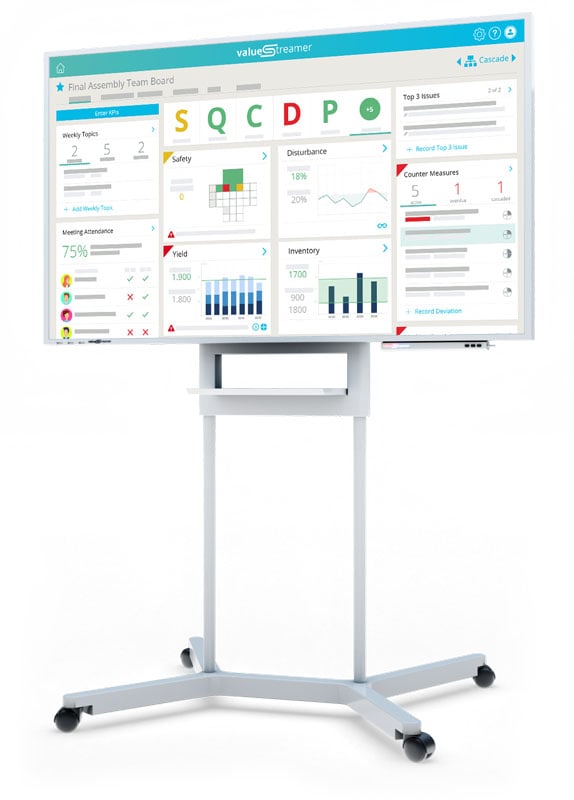 Achieve operational excellence in production
Optimize your Shop Floor and control quality, output quantity and delivery times effortlessly with digital Shop Floor Management.

Analog
SFM-Boards
Long response times
❌ Deviations and disruptions are detected too late - the ability to work and unobstructed operation is no longer guaranteed
High effort
❌ Data from different sources (third-party systems, manual lists, Excel, etc.) are obtained manually - this is both time-consuming and error-prone
❌ Information is passed on and condensed manually along the Shop Floor cascade - this leads to unnecessary multiple data maintenance
❌ Historical data, e.g., on recurring errors, is not stored - resulting in multiple efforts
❌ Templates for analog SFM boards as well as their physical roll-out have to be adapted and maintained manually
Limited availability
❌ Information from the analog SFM boards is only available locally
Digital
SFM-Boards
Increased transparency
✔️ Target-actual-deviations can be easily and quickly identified using the 1-3-10 rule as well as automatic status rules - decisions can be made based on facts
Increased commitment
✔️ The possibility of initiating deviation management directly on a key figure, for example, promotes the consistent and binding processing of countermeasures
Reduced effort
✔️ Connection to third-party systems is possible (REST API) - data is automatically captured and updated
✔️ Information is automatically aggregated and shared using networked SFM dashboards - Media breaks and multiple maintenance are avoided
✔️ Global templates can be defined and adapted at the click of a mouse - uniform as well as comparable standards are created
Availability regardless of location
✔️ All information from all boards is available worldwide with one click and in real time















We now have the possibility to inform ourselves about the status of production at any time and from anywhere. To detect deviations at an early stage and react accordingly.
Head of Lean Production, Siemens Healthineers
With ValueStreamer we have a software solution that supports our defined SFM processes and we don't have to adapt our processes to a prefabricated software solution.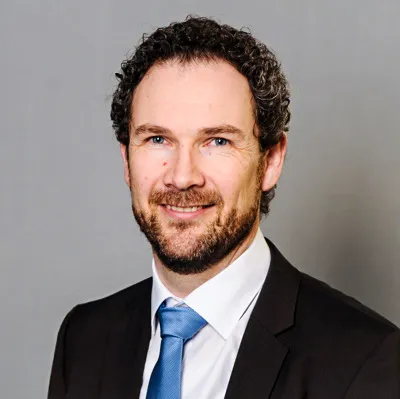 Optimize your production processes
Book a free and non-binding demo appointment and learn how you can benefit from ValueStreamer®.
Frequently asked questions (FAQ)