Increased efficiency with digital deviation management
Detect deviations early and eliminate them sustainably with ValueStreamer®

Deviation management from lean experts
Use ValueStreamer® to document, track, and correct deviations - from detection to completion of corrective actions (according to PDCA method or A3 report).
Our software supports you in identifying deviations, reducing error rates, and increasing process reliability.
Take your Shop Floor performance to the next level and ensure more success in your day-to-day business - with ValueStreamer®.
Functions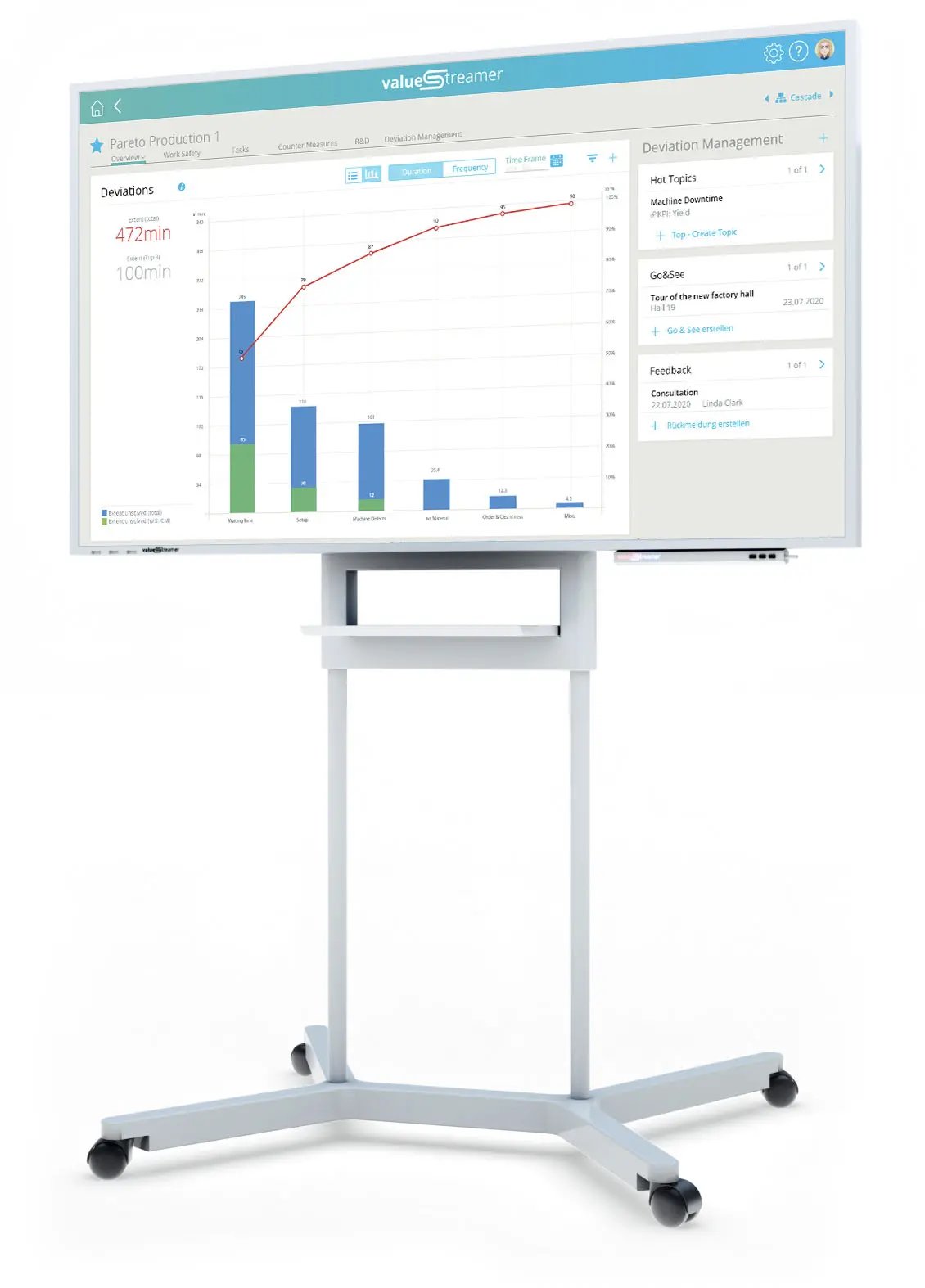 Why manage deviations digitally?
Here's how you benefit from ValueStreamer®.

Paper-based deviation management has had its day


Companies need to respond proactively to deviations from standard conditions and processes.
This must be done promptly and with minimal impact on linked workflows.
The necessary overview is often lacking for the targeted correction and tracking of errors. As a result, both quality and timeliness suffer.
Especially if the processes are paper based, dealing with deviations is complex. Information on error conditions is stored in different places – in different IT systems, directly at the machine or in Excel spreadsheets.
Our digital Shop Floor Management software is the ideal solution for efficient handling of deviations.
Uncover error conditions early and improve processes sustainably - with ValueStreamer®.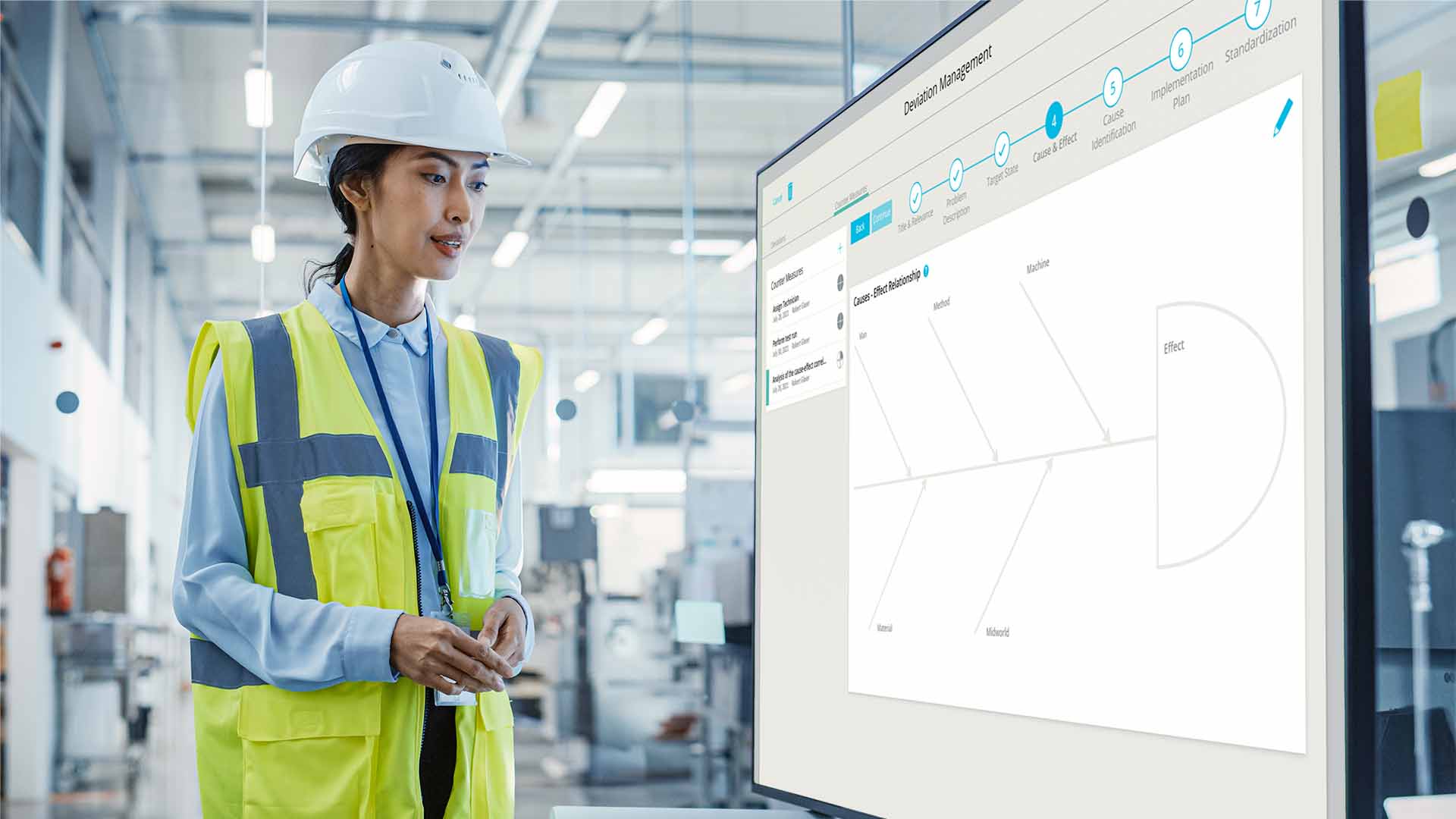 VISUAL MANAGEMENT
Visualize deviations
With the digital Shop Floor Dashboards of ValueStreamer®, you always have an overview of error conditions or potential bottlenecks in your area - even before they occur.
Identify deviations quickly

Clear visualization of deviations, individually assigned measures and tasks on your personal dashboard

Visualization of trends, reminder of deadlines, escalation when tasks are assigned

Cross-departmental, cross-divisional, and cross-location control of countermeasures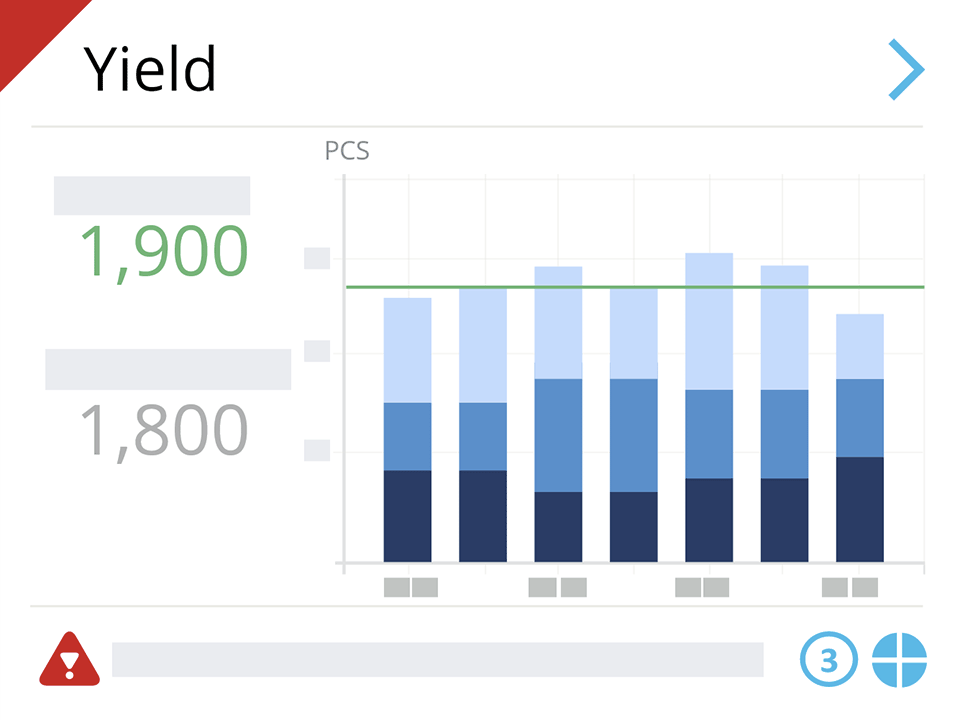 FUNCTION
Capture deviations
Real-time monitoring and reporting on deviations reveal error conditions early and reports them automatically.
You choose whether the recording is done manually or automatically

Real-time capture of KPIs, deviations or machine conditions on the Shop Floor via API interface

Link deviations to KPIs and involved workflows

Upload option of important information such as images or documents and possibility to create notes as well as comments - directly on the process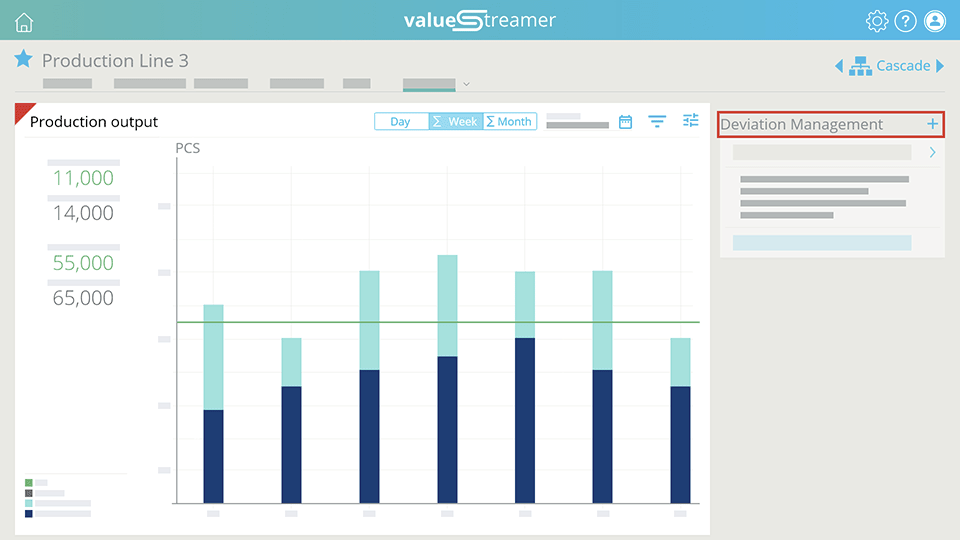 FUNCTION
Track deviations
Analyze, investigate, and resolve root causes of deviations quickly and effectively by defining targeted countermeasures.
Identify the top category of deviations

Easily prioritize deviations with automatically generated Pareto chart

Carry out root cause analysis and initiate structured problem-solving process - based on PDCA or A3 method

Initiation of countermeasures, assignment of associated tasks and responsibilities for further processing within the process - directly at the deviation

Follow-up of the progress in the elimination of deviations in the integrated action list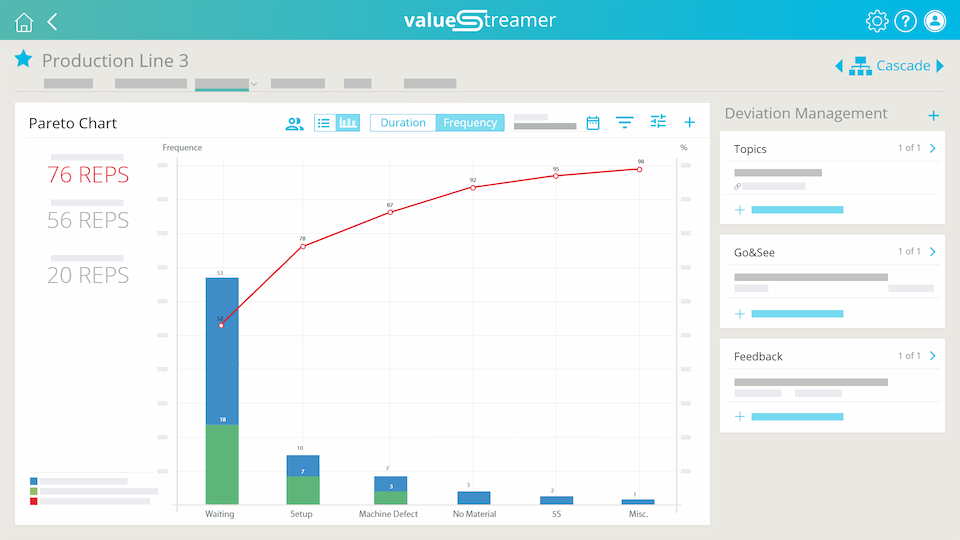 FUNCTION
Document deviations
Complete storage of all information and documents in a global knowledge database.
Audit-/ ISO-compliant

VDA compliant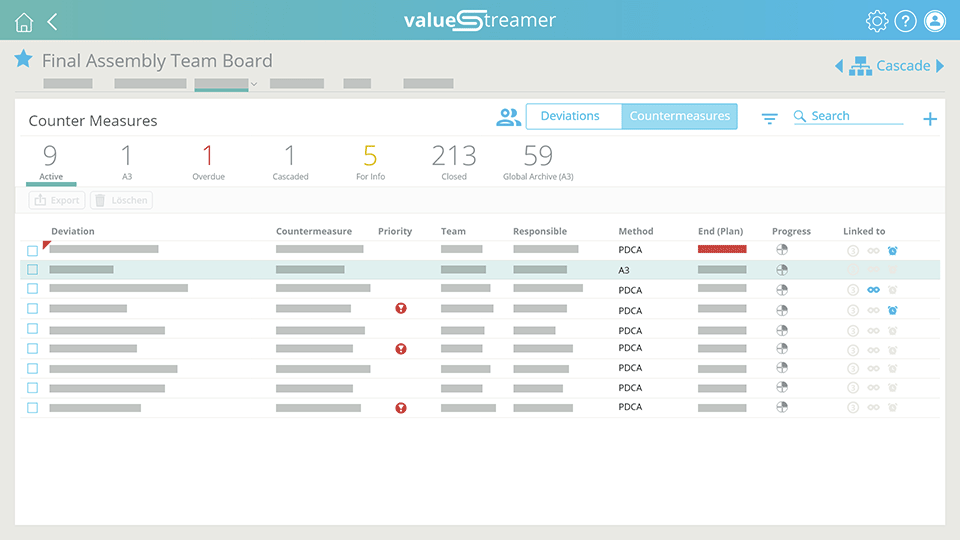 Discover more functions of ValueStreamer®


"

We now have the possibility to inform ourselves about the status of production at any time and from anywhere. In order to detect deviations at an early stage and react accordingly.

"
Jens Priebe
Siemens Healthineers
Benefit from further advantages of our software
Further benefits and functions of our digital Shop Floor Management system ValueStreamer® at a glance.

















Optimize your deviation management with ValueStreamer®!
Learn how you can quickly identify deviations, efficiently track them, and sustainably eliminate them:
Fill out the form and click on "Submit" - we will contact you for a non-binding, 30-minute meeting.
Frequently Asked Questions