ValueStreamer®
The Original Digital Shop Floor Board
The No. 1 Software Solution for Digital Shop Floor Management in all divisions.
Operational Excellence
in all areas
Key figures, disruptions, measures, processes, and tasks -
everything at a glance with digital Shop Floor Management!
Put an end to:
non-transparent processes

high reject rates

inefficient collaboration
Increase performance
With digitalization and Lean Management
The key to better performance on the Shop Floor and top performance in production-related areas: digital Shop Floor Management with ValueStreamer®.

















Everything at a glance - with our digital
Shop Floor Board
ValueStreamer® is more than just a tool for visualizing key figures.
Our digital Shop Floor Board is the heart of efficient recurring communication and facilitates leadership as well as communication in Shop Floor Management enormously.


CLEAR. TRANSPARENT. CONSISTENT.

Functions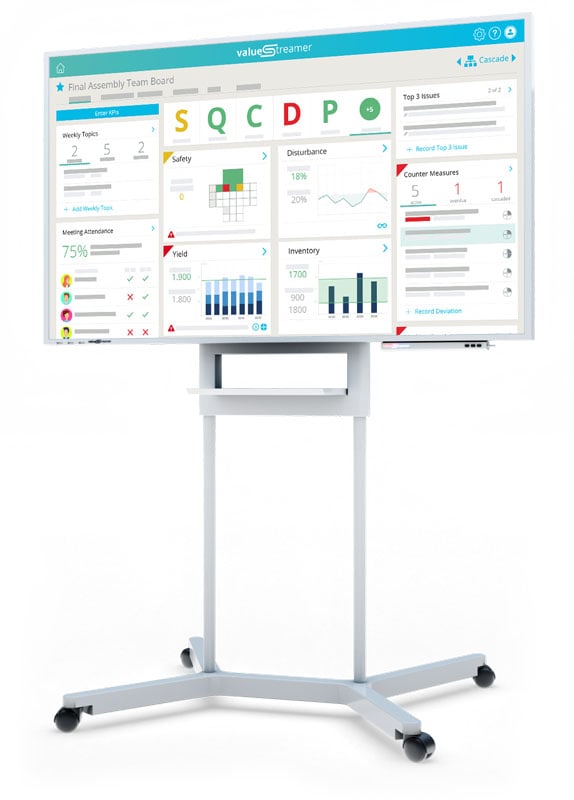 Why digital Shop Floor
Management
with ValueStreamer®?
One Software, many advantages
Boost for your performance:
Digital Shop Floor Management


Visualizing key figures, recognizing deviations, tracking countermeasures, controlling processes and tasks across departments – many companies collect, consolidate, and track relevant information decentralized in various tools such as Excel, MES or ERP.

This leads to a lot of manual effort, lack of transparency and inefficient collaboration.
The key to more transparency and better performance on the Shop Floor: digital Shop Floor Management with ValueStreamer®.


Say goodbye to your Excel Shop Floor Board and get started with our software today.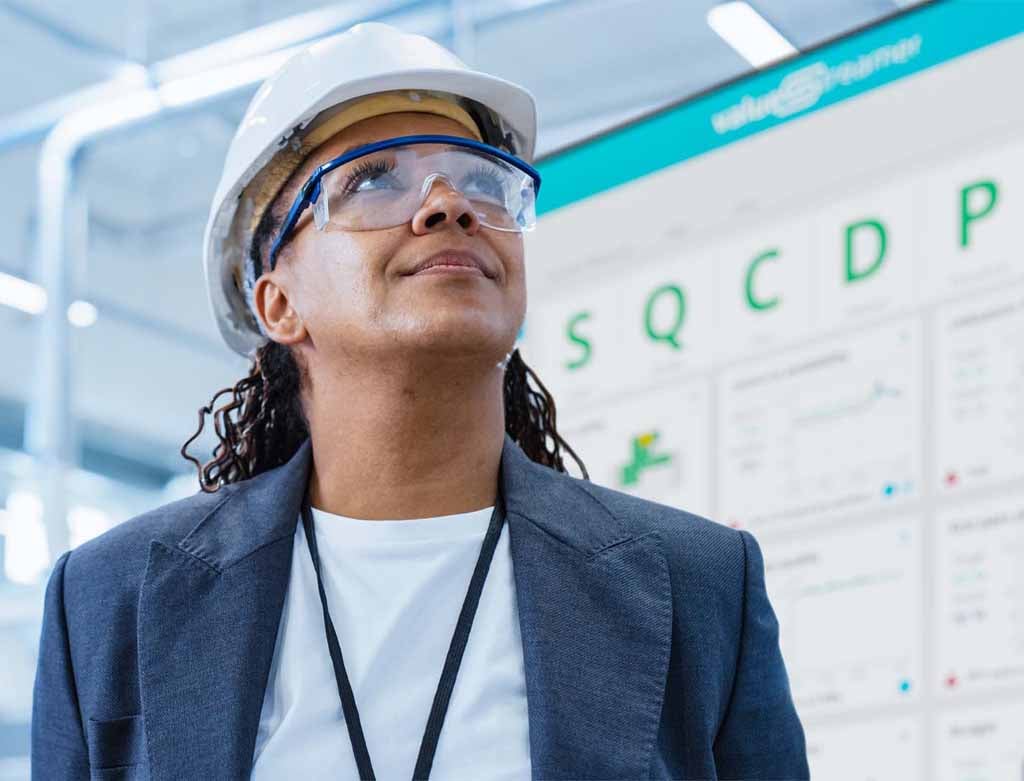 30 years of Lean Management experience
Benefit from our 30 years of consulting experience in Lean Management and Operational Excellence.
Together with the lean experts of our parent company STAUFEN.AG, we have developed the perfect solution for more efficiency and better collaboration in global value chains.
Our digital Shop Floor Management software ValueStreamer® supports you in implementing the principles of classic SFM and combines it with the advantages of digitalization!
0

%

More efficient shopfloor meetings
0

%

Time savings in data handling and reporting
Key figures
Visualizing & aggregating


Manage your KPIs efficiently and ensure daily ability to work as well as freedom from interruption.
Effortlessly keep an eye on your performance - anytime, from anywhere and in real time.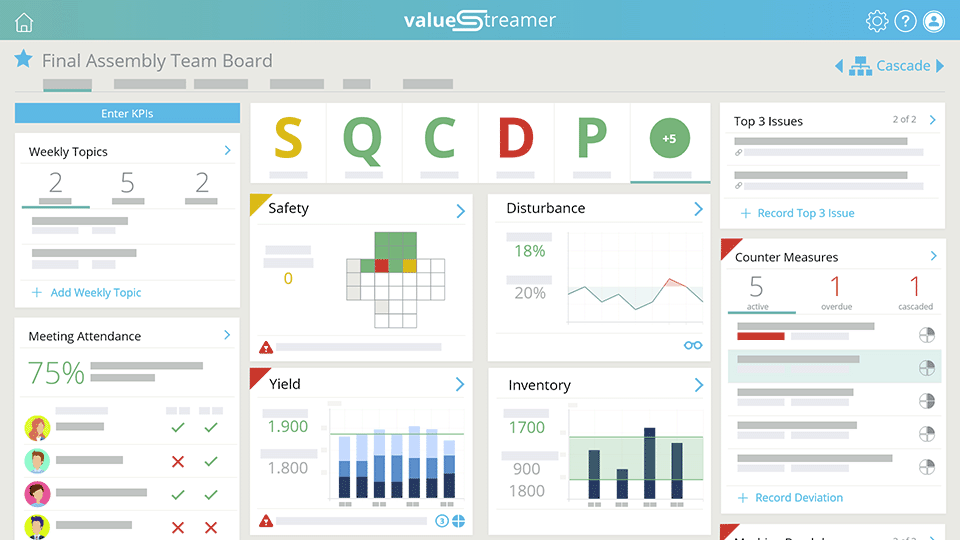 Deviations
detecting & tracking


Detect error conditions before they lead to problems - with deviation management from ValueStreamer®.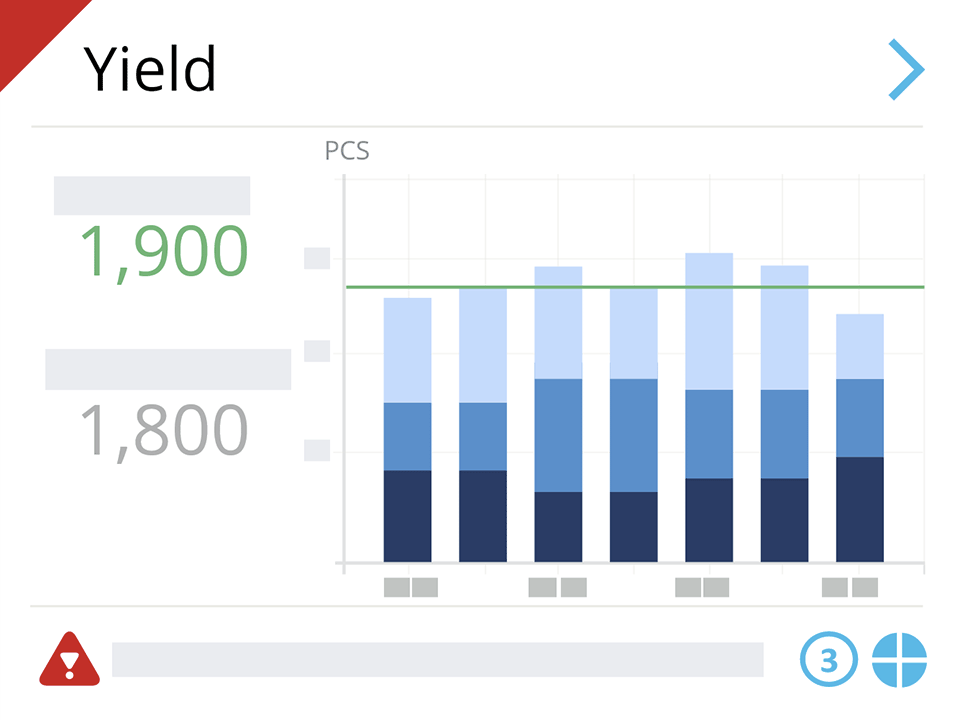 Processes
controlling


Easily control complex workflows and individual projects with ValueStreamer®.
The networked boards allow you to effortlessly and quickly organize collaboration between the areas involved.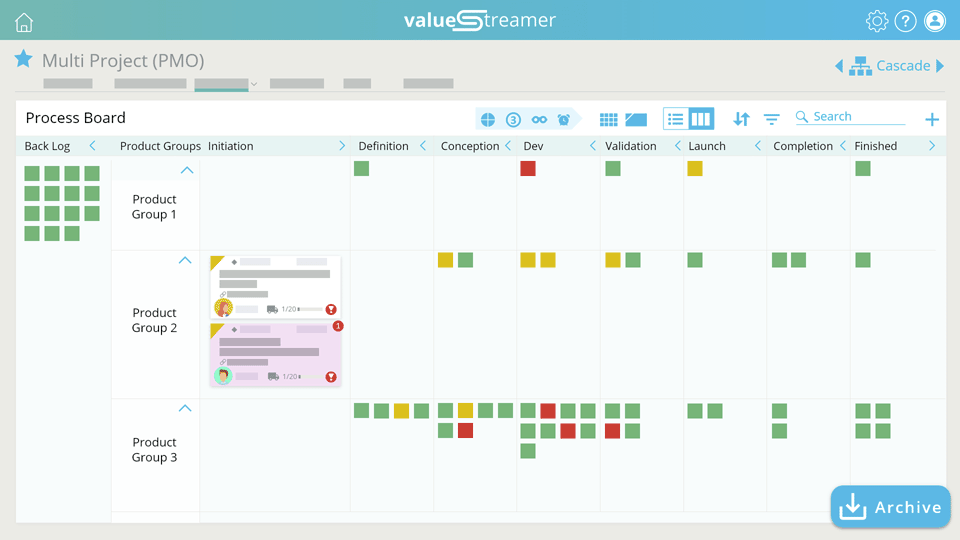 Problem
solving in a structured & sustainable way


Use the digitally supported problem-solving process (A3 report) to solve problems sustainably.
In this way, you promote a structured approach as well as cross-functional collaboration in the problem-solving teams.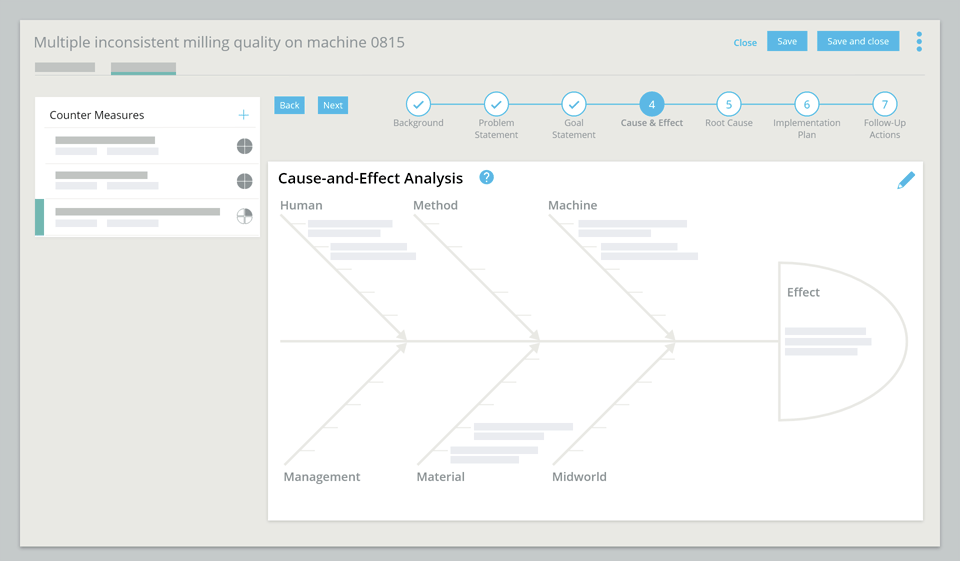 We now have the possibility to inform ourselves about the status of production at any time and from anywhere. To detect deviations at an early stage and react accordingly.
A brilliantly simple tool that connects all project participants efficiently and purposefully in an ingenious way and with which we have been managing the entire product development process since 2014.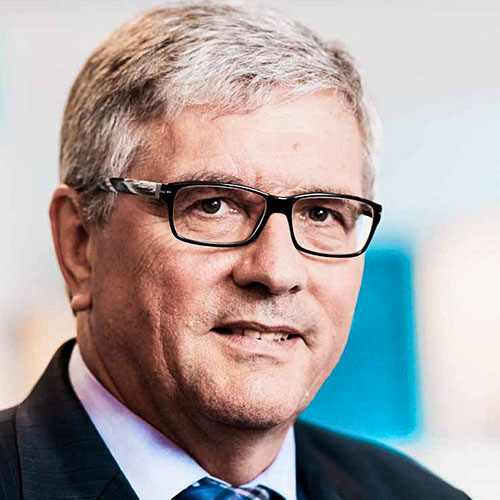 Stable operation,
fast implementation,
easy roll-out
Benefit from digital Shop Floor Management with ValueStreamer® in the shortest possible time.
From preparation to roll-out in your pilot area - in just 4 weeks!
Togehter moving forward towards Smart Factory!
We are your on-site support when it comes to digitizing your Shop Floor - regardless of whether you are already applying lean management principles or are in the midst of digital transformation.
In addition to the implementation of our software, we support you during the execution process and advise you with our expertise!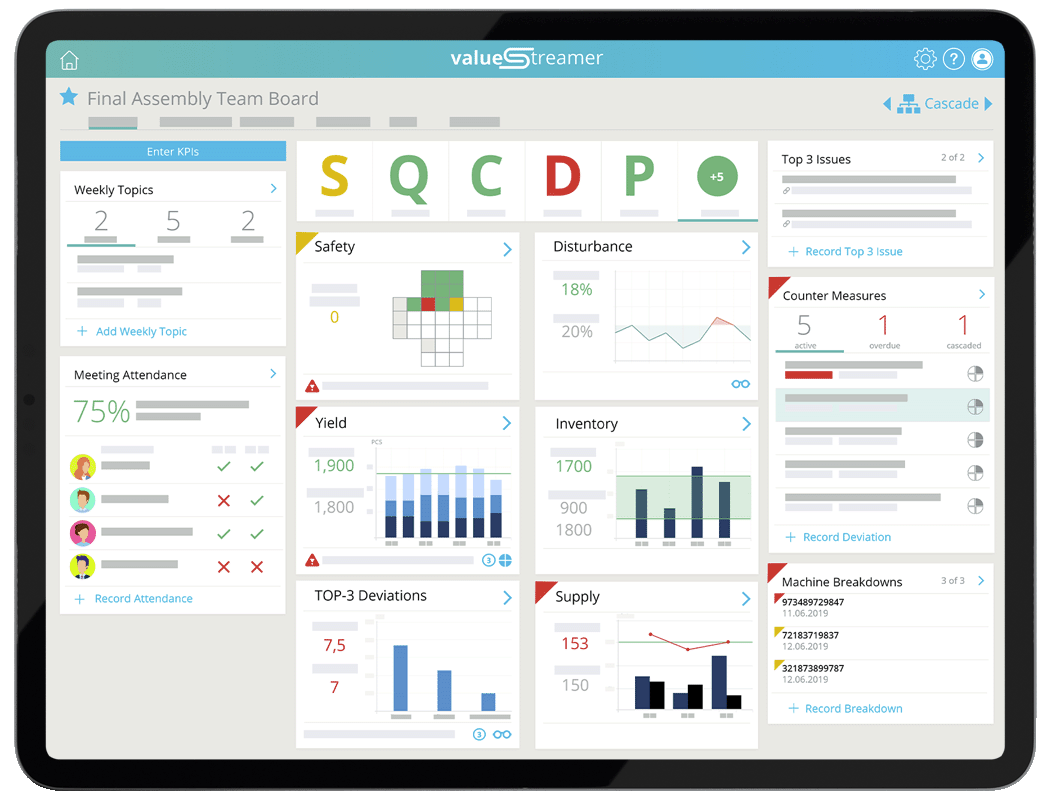 Digitize your Shop Floor with ValueStreamer®

Contact us now and learn how you can also benefit from ValueStreamer®.