Your download request was successful
Thank you for your interest in the new magazine STAUFEN MAGAZINE 2023 | No. 6 of our parent company STAUFEN.AG.

You can download the digital version of the magazine by clicking on the red button below.

We hope you enjoy reading it!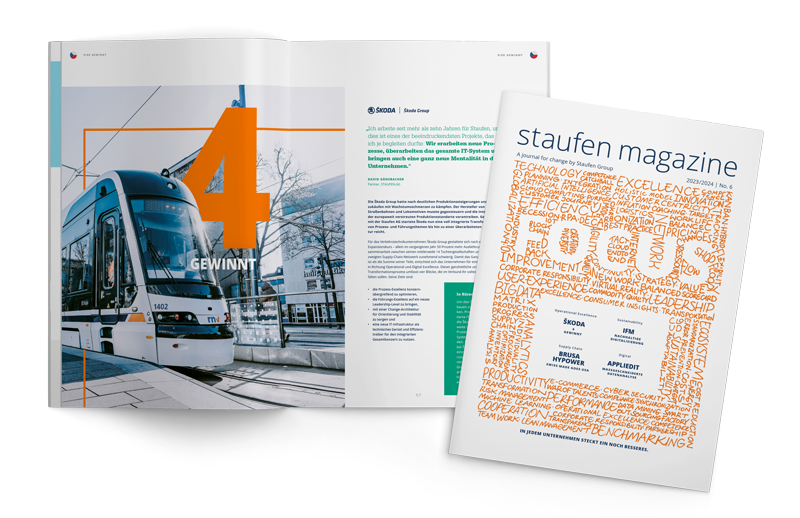 This might also be interesting for you















Want to learn more about digital Shop Floor Management?
Book a free, non-binding demo appointment and learn how you can benefit from ValueStreamer®.